English
Characteristics of the English Language Education Curriculum
1. To provide an authentic, fun and supportive environment for students to learn English as well as boost their confidence in using English for communicative purposes.

2. To apply different teaching strategies, such as metacognition, e-learning, self-directed learning, self-evaluation, inter-disciplinary thematic teaching, co-operative learning and high-order thinking questioning, to facilitate students' learning and cater for learner diversity.

3. To adopt a Reading-to-Writing approach in school by implementing the Space Town and PLPR/W programmes in KS1 and school-based Reading-to-Writing curriculum in KS2 to further develop students' creativity along with reading and writing skills.

4. To launch a series of programmes such as Cultural Exchange Programmes, English Ambassadors, Reading Buddies and Creative Writing Workshops (by Kids-4-Kids) to explore students' potentials and broaden their horizons.
Objectives
To develop students' English language proficiency
To arouse students' interest in English learning through meaningful activities
To develop students' self-directed learning habit
SPACE TOWN
This year we are implementing the Space Town Literacy Programme for Primary 1 into our English Language Curriculum. Space Town is an updated version of the PLP-R/W. It involves additional features such as e-Learning, Self-directed Learning and a self-evaluation tool for schools.
Unlike PLP-R/W, Space Town introduces Guided Reading earlier and incorporates phonics strategies such as blending and encoding. Moreover, the units of work have been modified to have two consecutive weeks of Shared Reading lessons followed directly by two consecutive weeks of Process Writing with more emphasis on the revising stage. In addition, more opportunities are given within the lesson for formative assessment. Finally, the school has opted for a no textbook approach as encouraged by the EDB. Language aspects such as grammar and reading comprehension are covered through supplementary exercise books along with a comprehensive GE Support Package.
The main focus of Space Town is communicative language learning, where the four skills (reading, writing, speaking and listening) are taught interactively and students are provided with the opportunities to experience real life situations in the classroom.
School-based Implementation Plan (PEEGS)
The school has successfully applied for Grant Scheme on Promoting Effective English Language Learning in Primary Schools (PEEGS).
The grant is used to enrich students' English learning environment by employing an extra native speaker of English as our teacher. Students are given the opportunity to learn English in a fun, multimodal and task-based manner, and have their speaking abilities enhanced through the participation in a series of speaking training activities during recesses and after school.
For more information, please visit this website: School-based Implementation Plan (PEEGS)
AFS Junior Intercultural Fair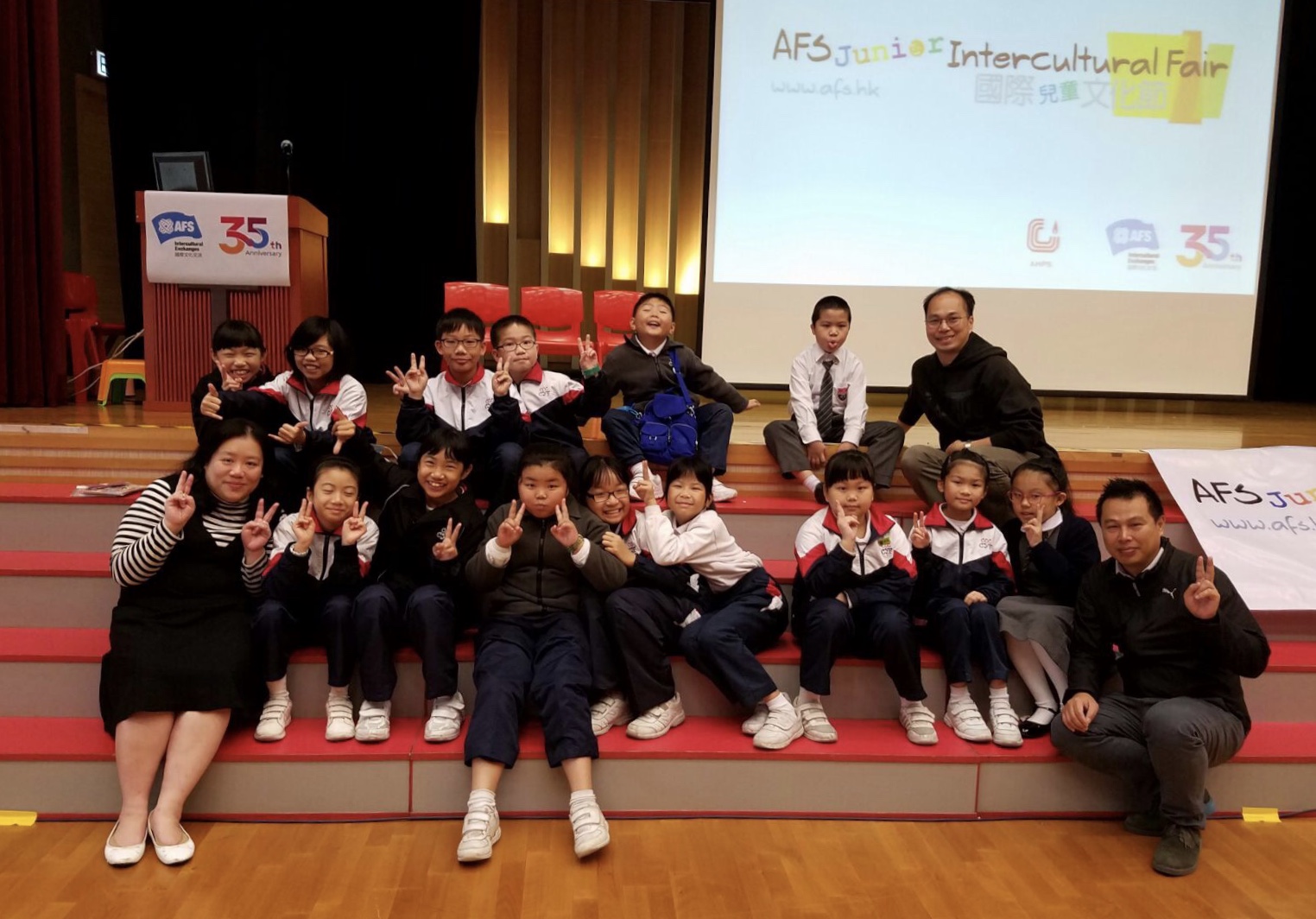 Benvenuti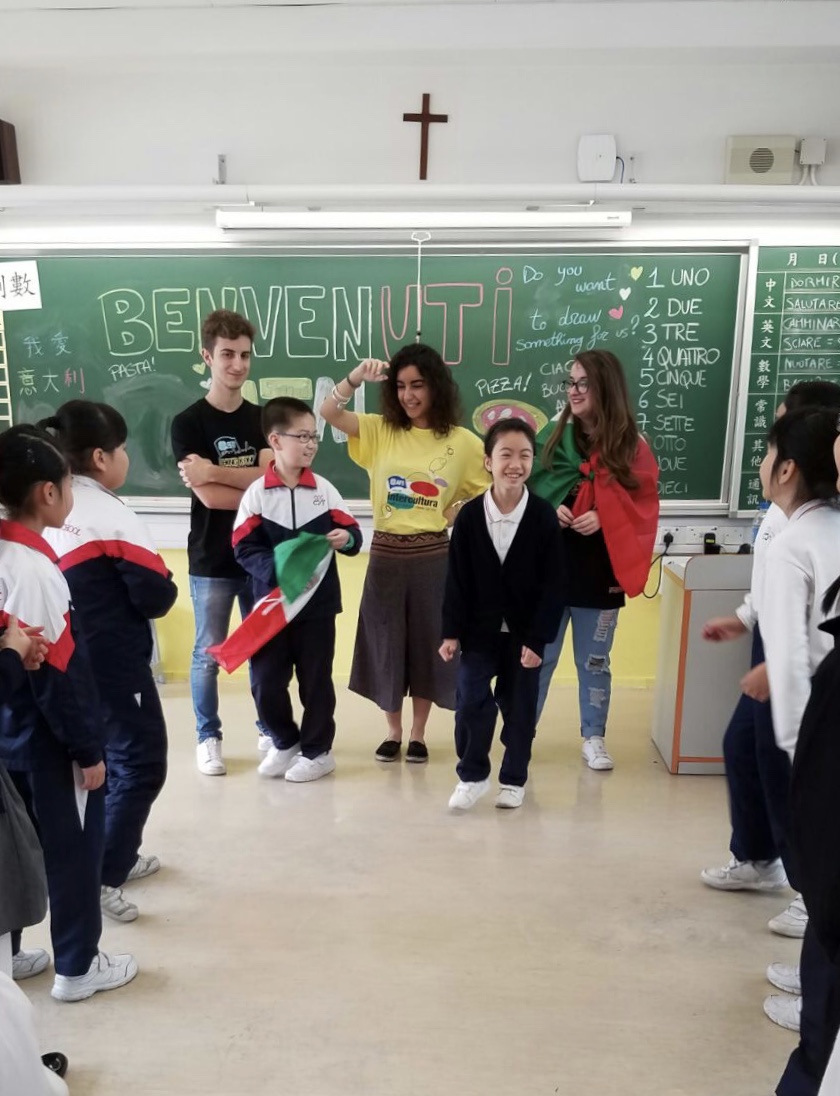 English Reading Award Scheme
P1 Making Jelly
Reading buddies